To whom it may concern: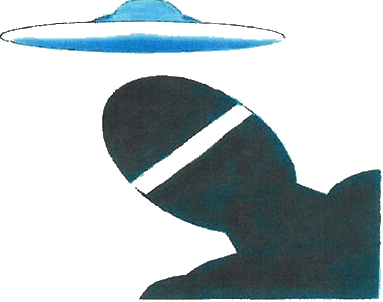 Do you buy books? If you do, then what kinds of books do you buy? Are they children's books? When do you buy them? Because, I am the author of books called solospaceman. My books contain a variety of one and two pages stories for grades four to the PHD level. They can be used as supplemental books for more formal reading and writing materials and/or assignments. At your request, I am willing to provide you with samples of stories that I have created so that you can determine how they may best fix into your existing book distributions. Therefore, please contact me at your convenience for more information regarding -solospaceman-.
Sincerely,
solospaceman
Goto Website: solospaceman
The Spaceman Cometh
Something is out there!
What it is, or who it is, or where it came from no one knows.
However, since its first sighting, there have been numerous reports of strange lights in the night sky. Some say they are extraterrestrials. Others say that they are UFO's... flying saucers... gray ghosts... or even alien beings.
But, to all of those seemingly unrelated uncertainties there is one common thread... a solospaceman, a solospaceman, solospaceman.